Company leaders are utilizing audience metrics and key data to demonstrate the impact and ROI of their campaigns with every press release published on PressRelease.com.PRESS RELEASE UPDATED: AUG 18, 2020 10:21 EDT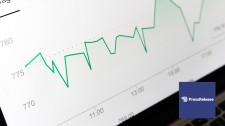 SARASOTA, Fla., August 18, 2020 (Newswire.com) – Company leaders that are looking to deliver actionable results are presenting relevant audience metrics and analytics from PressRelease.com data to demonstrate the impact and ROI of each campaign. By clearly illustrating and justifying the return on investment for PR and media outreach, companies can take appropriate steps to ensure that they are spending appropriately and within their budget.
"For many high-level executives, it's important to be able to provide insights and an appropriate plan of action to their team," says Erik Rohrmann, COO at PressRelease.com. "It's a valuable skill to be able to show an understanding of sales data and be able to determine a right course of action from that same set of data — oftentimes even when data science isn't your field of expertise."
With every release, PressRelease.com provides detailed reporting and analytics into the geography, reach, and various other audience data gained through wire distribution. After multiple releases and collecting enough data, many leaders are able to compare, contrast, and develop more creative solutions to improve numbers and get even more precise with their targeting.
Increased reach and more engagement provide better results and a clear direction to what is resonating in industry. Partnerships with Newswire and Accesswire have enabled PressRelease.com to provide additional value to companies and its leaders featuring wire distribution to networks including MarketWatch, Bloomberg, Yahoo! Finance, Morningstar, CBS, ABC, FOX and NBC.
​PressRelease.com helps public companies supplement their advertising campaigns and content marketing efforts through smart press release distribution. To learn more about how to create newfound value through press release content, visit PressRelease.com.
About PressRelease.com
PressRelease.com provides simple, affordable press release distribution services to public and private companies through the most comprehensive networks and 1.8M media contacts.
Contact Information:
PressRelease.com
Media Relations
Office: 800-998-2927